Recently, we got the chance to Interview the one and only A Ward, diving into discussion about how long he's been battling, his thoughts on his approach to battle rap and battlers that he has in his sights. From influences to battle preparation, check out what went down in the interview.
RB: What's up A Ward, I want to thank you very much for giving us this interview. To jump right in, you have been making waves in battle rap recently, how long have you been battling and performing in general?
A Ward: I've been battling since September 20, 2015. I had my first ever recorded battle that night in Kansas City, Mo on the CONNECTS league.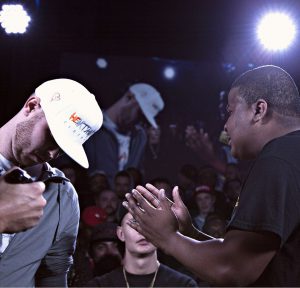 RB: I been a fan since your franchise battle, I thought you brought something different and without the cussing/gun bars etc etc you highlighted skill more, I know you are a Christian artist, is that what made you decide to battle rap cleanly. And did you think the fans would accept it?
A Ward: Being a Christian definitely makes my content different than that of your "regular" battle rapper. I wasn't sure how the fans would react, however there are Battlers that had gone before me (Th3 Saga, Street Hymns, Isaac Knox, Mr. Biscuit, etc) that were public about their Christianity and were well received. I firmly believe that in Battle Rap Culture regardless of what your Faith is, you have to be GOOD. And being Good helped a lot with being received well.
RB: I remember your real deal battle, real deal is one of my fav battlers and has been for years. But you picked him a part and just controlled the round in my opinion. Bar after bar. I think a lot of people was like wow, A ward is causing a scene, how did you feel coming out of that battle?
A Ward: I felt great. I was flattered that Real Deal put on such a great performance and I believe it during the battle the energy translated over to me and caused me to up my performance and delivery. The material on both sides was great, and after it dropped on YouTube I believe I looked even better.
RB: Do you have any certain battlers in your sights? Battlers you want to add to your graveyard?
A Ward: All of them! Hahha Nah… I definitely want to battle Gjonaj, Chilla Jones, JC, Charron, and Tay Roc before it's all over. These are guys I highly respect and I feel would help me put on Classics.
RB: You have any influences in the battle scene? What was your influences in general?
A Ward: My Older brother Cannon is my biggest Influence in Hip-Hop. He's a battler as well and he has pushed me to be better and better since I was a teenager.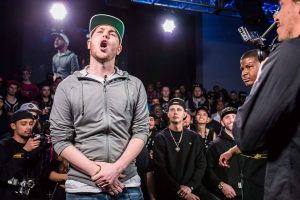 RB: Are we going to see you on any international stages? You interested in that?
A Ward: THIS IS A MUST! I want badly to visit leagues outside the country. I'll be in contacts with international leagues the more relevant I become.
RB: I know you got a 2 on 2 thing going on, do you enjoy that more than one on one battling?
A Ward: I do not have a 2 on 2 thing going actually. I'm a huge fan of Loso & Street Hymns aka GunBibles, I'm not really too open to being in a 2 on 2 right now unless it makes perfect sense. I prefer to be in complete control of my rds and performances.
RB: What are your thoughts on Blackout 7 and the outcome for the title?
A Ward: I believe it was a very close battle. I think almost everyone had it 1-1 going into the 3rd Rd. In the building I thought the 3rd rd was edged to Rone, but once I got home and watched it on PPV I believe they made the right choice. Head ICE did an amazing job controlling the crowd and his angle of flipping Rone's bars was masterful.
RB: Are you planning to go after the KOTD title?
A Ward: Most definitely. I have thoroughly enjoyed my ascension in battle rap and my relationship with KOTD. They have been a huge blessing and very professional. Becoming the KOTD Champion would be awesome and humbling to represent the best league in Battle Rap.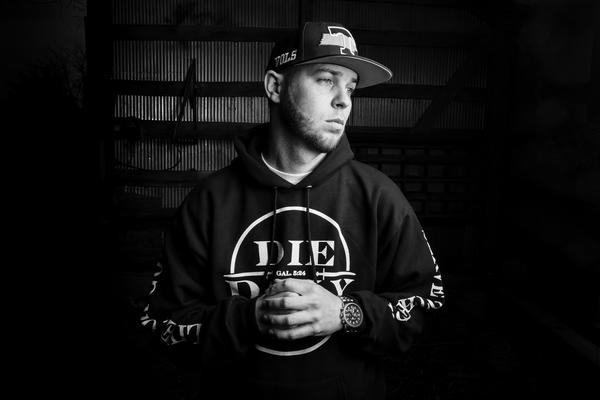 RB: What would you say has been your toughest battle to prepare for so far?
A Ward: DNA. It's never easy to prepare for someone who has over 100 battles. I pride myself on content and when you don't have time to watch all 100 battles you really have to dig deep into your creativity bag. I stayed away from Name Flips, Multiple Teeth Jokes, and any other angle that might be redundant. Also, there's an unknown with DNA on whether he's going to bring his A game or not, so it's difficult at times to be motivated if you watched his last few battles. However, DNA did bring his B+ game and helped put on a very good battle.
RB: With that in mind, what would you say is your approach to battles and how do you go about preparing for them?
A Ward: Prayerfully. I first give thanks for the opportunity. I start my writing process the minute the battle is locked in and write 4-5 rd worth of material. I pull out anything that could be considered filler or what I think is just not up to par. I like to have everything memorized at least 10 days before the battle. I OVER prepare. Which has it's cons as well. At times I'll become tired of my material. This process has worked well for me so far though so I don't plan on making any drastic changes.
RB: What have you got set up for the next few months? Any event we can look forward to seeing you attend?
A Ward: I have multiple shows setup for the Spring/Summer and I'm waiting on a call for Massacre. If I don't end up battling on the Mass 3 card, I'll be taking a battle in KC on my home league in July. I don't want to become a battler who battles more than 5 times a year. So for now, I'm just going to enjoy the DNA battle when it drops June 5th, and keep sharpening my sword for whoever has the courage to stand in front of me next.
Huge props to A Ward for giving us this interview! You can check him out at the links below!
A Ward's Website
Twitter
Instagram
Facebook
& Youtube